Insights

.

 
Our Data Debrief and Deep Dive insights are published twice a week.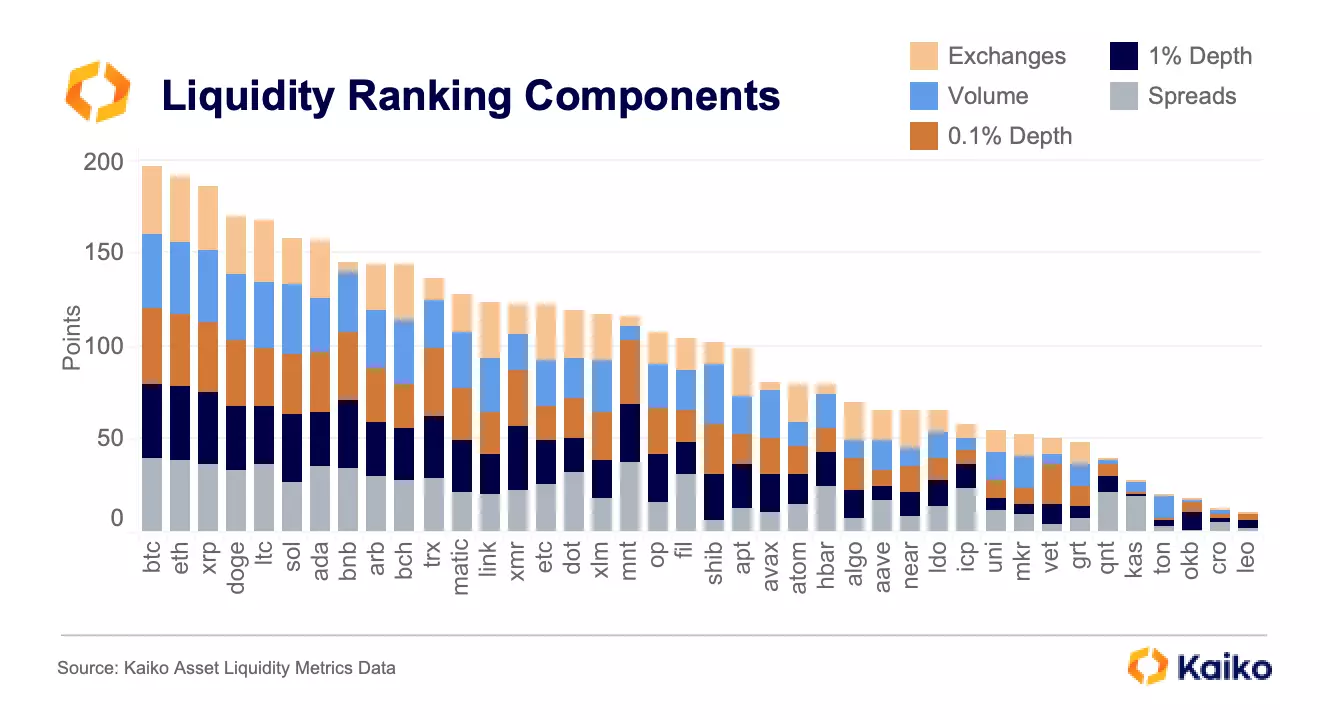 28/09/2023 Deep Dive
Q3 Token Liquidity Rankings
We're back with another edition of Kaiko Research's quarterly liquidity ranking, this time enhanced with more metrics and expanded to the top 40 tokens. As mentioned in previous rankings, it's our contention that market capitaliza...
Tether

22/05/2023 Data Debrief

Why is Tether's market cap approaching all time highs?

Bitcoin lost some ground this week, down about 2%, as crypto trade volumes slipped to yearly lows. In other industry news, Digital Currency Group missed a $630 million payment owed to crypto exchange Gemini last week, the SEC responded to Coinbase's lawsuit and Tether announced it would start buying BTC with 15% of its excess profits. In this week's Debrief we explore: