Insights

.

 
Our Data Debrief and Deep Dive insights are published twice a week.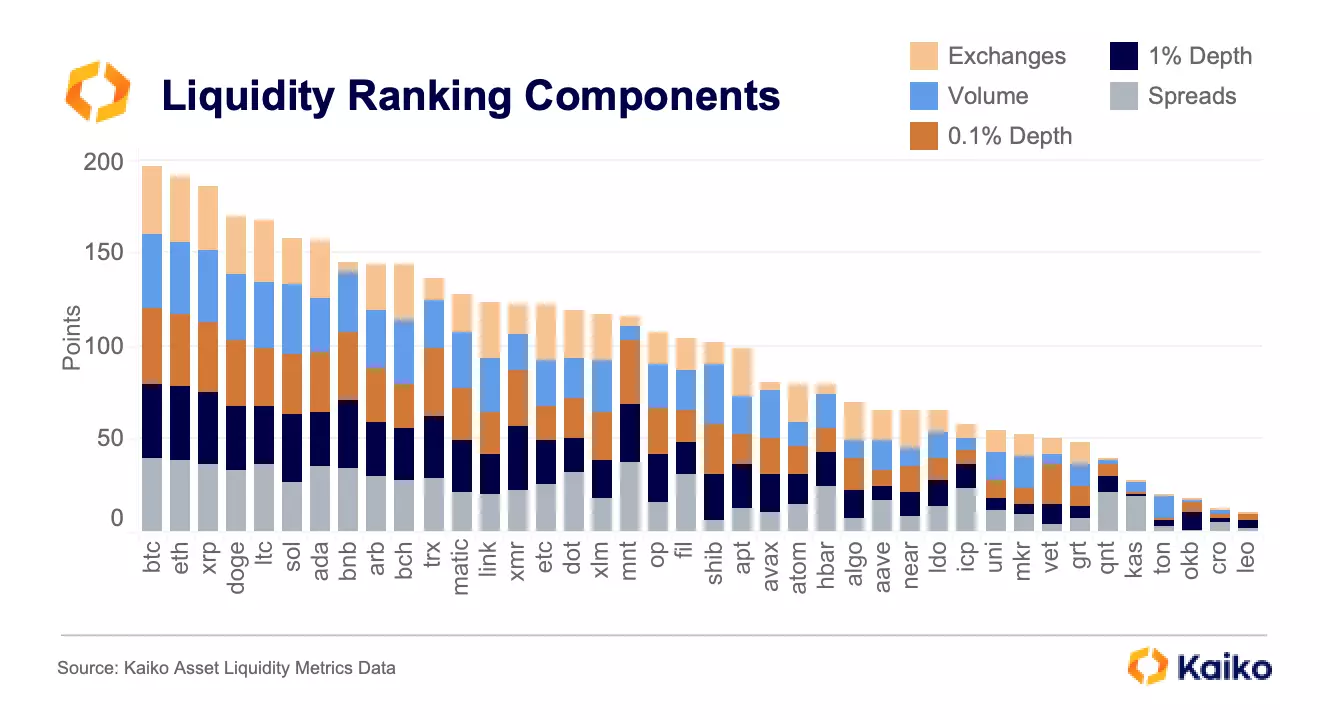 28/09/2023 Deep Dive
Q3 Token Liquidity Rankings
We're back with another edition of Kaiko Research's quarterly liquidity ranking, this time enhanced with more metrics and expanded to the top 40 tokens. As mentioned in previous rankings, it's our contention that market capitaliza...
Stablecoin

13/07/2023 Deep Dive

The State of Stablecoins

This week, we explore the state of stablecoin market structure to better understand their systemic importance to cryptocurrency markets. We'll focus on the top five stablecoins by market cap: USDT, USDC, BUSD, TUSD, and DAI.