Insights

.

 
Our Data Debrief and Deep Dive insights are published twice a week.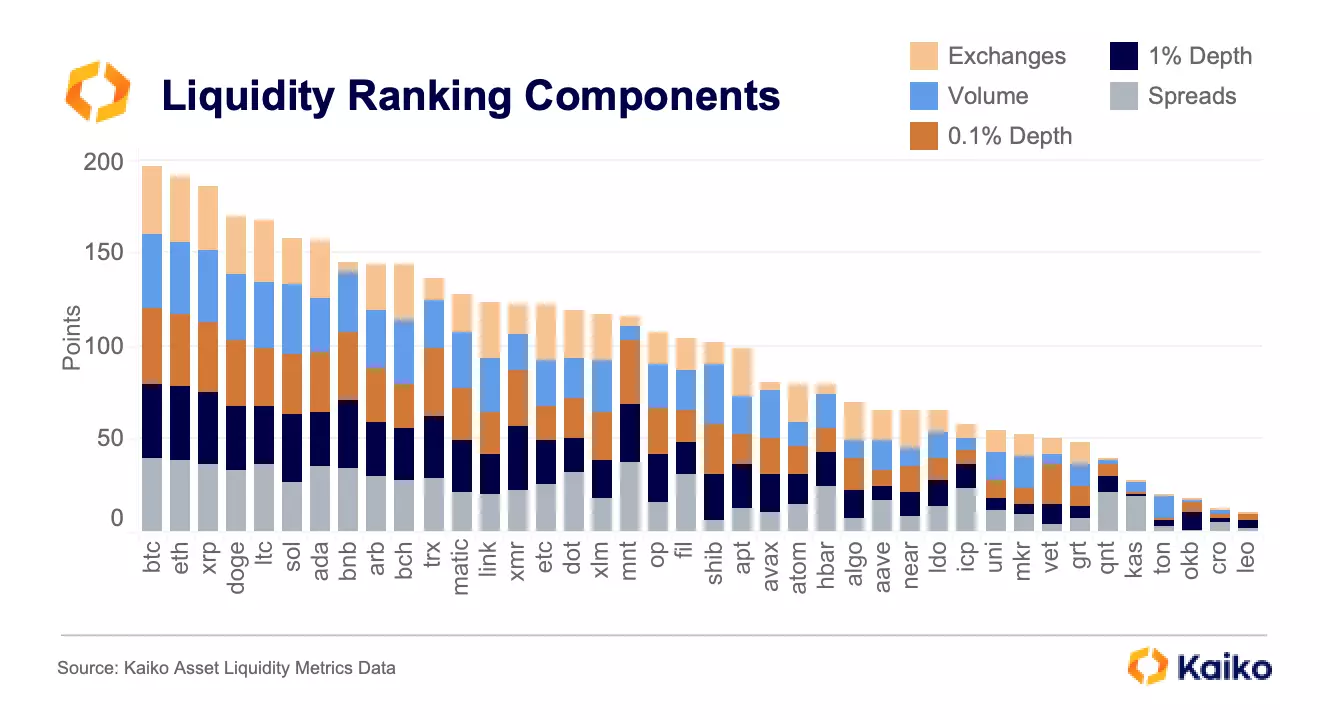 28/09/2023 Deep Dive
Q3 Token Liquidity Rankings
We're back with another edition of Kaiko Research's quarterly liquidity ranking, this time enhanced with more metrics and expanded to the top 40 tokens. As mentioned in previous rankings, it's our contention that market capitaliza...
CEX

27/03/2023 Data Debrief

Binance Volume Plummets After End of Zero-Fee Trading

Bitcoin continues to trade at 9-month highs after the Fed hiked rates by a quarter percentage point, suggesting increases are nearing an end. Crypto markets largely ignored news that Coinbase was served a Wells notice, the SEC charged Justin Sun with market manipulation, and Sushi received a subpoena from the SEC.